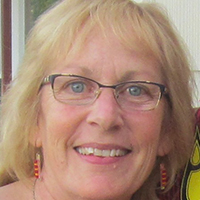 Position
Math Teacher
Education
BS Math (Iowa State University)
BA French (Iowa State University)
MA Education (Almeda University)
About Me
I grew up in the suburbs of Chicago, but I currently live in a very small town in central Iowa. Detours along the way include 2 years in Congo and 6 years in Colorado. My husband and I enjoy a calm life in our small town, while our son and his wife live in central Missouri, and our daughter is in an apartment about 30 minutes from us. Both of them are on their own, and we are anticipating the arrival of our first grandchild later this year.
Favorite Verse
Hebrews 12:1-2. The race of our life is full of unexpected changes, and we must keep our eyes on Jesus, the author and perfecter of our faith, who endured much more than we will ever face!
First Job
I taught piano lessons privately during my 4 years of high school.
Hobbies
Music (I play piano and flute) and gardening. I love to look at the flowers that grow around our property in the summer.
Bucket List Item
I would love to visit all of the national parks in the United States.
Favorite Place
I have traveled extensively, and probably the most exotic place was to the mountains of eastern Congo where we hiked into the forest and watched gorillas playing together.
Person I'd Like to Meet
Ben Carson. He is a man I admire.